Brand Humanizing Inspiration Session
Brand Humanizing
Brand Humanizing is a new and essential methodology for future-proofing organizations. It is therefore crucial for long-term-minded organizations to incorporate this mindset. The sooner you do this, the longer you can use Brand Humanizing as a competitive advantage before others eventually catch up. More information, including our research and reports, can be found here.
Who are we
The Brand Humanizing Institute is one of the world's leaders when it comes to the intersection of technology and humans. We've exclusively focused on this area since 2017 and our research has been acknowledged by:
Steven Kotler

: New York Times bestselling author of books such as "Abundance", "BOLD" and "The Future is Faster Than You Think" (all three together Peter Diamandis, recently named by Fortune as one of the "World's 50 Greatest Leaders,") and Executive Director of the Flow Research Collective.

Neil Sahota:

IBM Master Inventor, United Nations (UN) Artificial Intelligence (AI) subject matter expert, and Chief Innovation Officer & Professor at the University of California, Irvine School of Law.

Mona Keijzer:

State Secretary for Economic Affairs and Climate Policy of the government of the Netherlands and initiator of the Dutch governmental Strategic Action Plan for Artificial Intelligence.
The Inspiration Session
Our inspiration session is the perfect start for every organization that wants to dip its toes into the waters of Brand Humanizing. It is a very low threshold session in which you and your team will be inspired to think differently about your organization by learning the basics around this innovative methodology.
On top of that, the session will be delivered by Ferry Hoes, one of the two inventors of Brand Humanizing. So you'll get your information right from the source!
What we'll cover
Why is the current approach to technology and humans bound to fail?

What is the philosophy of Brand Humanizing?

Why is it crucial for the future of your business?

Q&A – if possible (to increase relevance for the individual audience members and your organization)
What you get from this session
An inspirational story about the future of technology and its impact on human beings

A path towards creating competitive advantage through Brand Humanizing

Your team will be invited to become part of our exclusive Brand Humanizing LinkedIn community

Actionable ideas to start implementing Brand Humanizing into your organization

One on one contact with one of the actual inventors of Brand Humanizing, Ferry Hoes.
We can facilitate a group of 15-20 people in a single session. This guarantees maximum personal attention and discussion opportunities. A session lasts 1,5 hours and has a focus on both sharing insights and teaching skills as well as an open discussion to make the session most relevant to the organization that's hosting it.
We will take care of the online meeting environment and (online) tools needed to successfully participate.
We've had had the pleasure to speak at amazing organizations, including: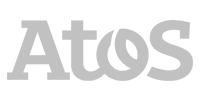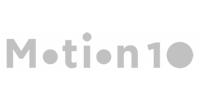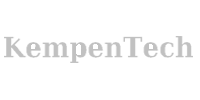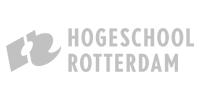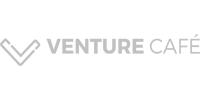 This is wat organizers are saying about this session
"With time to reflect on the AMA IGNITE! Conference, we would like to reach out to you and personally thank you for delivering your wisdom with warmth and wit. In a time when virtual conferences can seem cold and transactional, your engagement made this conference feel vibrant and personal. Thank you for making that happen."
A.R. at American Marketing Association Cincinnati (2021)

"Students enrolled in the education of Entrepreneurship & Retail Management at Hogeschool Rotterdam (Rotterdam University of Applied Sciences) are future entrepreneurs and managers. But what does that rapidly changing future look like? Ferry Hoes showed his views on the future in a very inspiring session about Artificial Intelligence. This made students think! Thank you Ferry for a very professional and inspiring contribution to the KICK OFF – Impactful implementations, Artificial Intelligence and Purpose Economy."
S.V. at Hogeschool Rotterdam / Rotterdam University of Applied Sciences (2021)

"I recently organized a workshop where Ferry Hoes and the Brand Humanizing Institute gave a lecture on Ethics of AI. Not "Death by PowerPoint", but a well-running and fascinating story that makes us think as an IT organization. Ferry knows better than anyone how to keep his audience engaged. I have received a lot of positive feedback about his contribution to our workshop and I recommend him wholeheartedly."
L.B. at ATOS (2020)